KadiaContractor
Closed community application on Android
All members of Kadia and Contractor community can now access Member Directory, Job, Matrimonial, Community News on the hands. App contains all information of Kadia and Contractor community members including personal information like Address, Phone number and Family Details. App is restricated to use for Community members only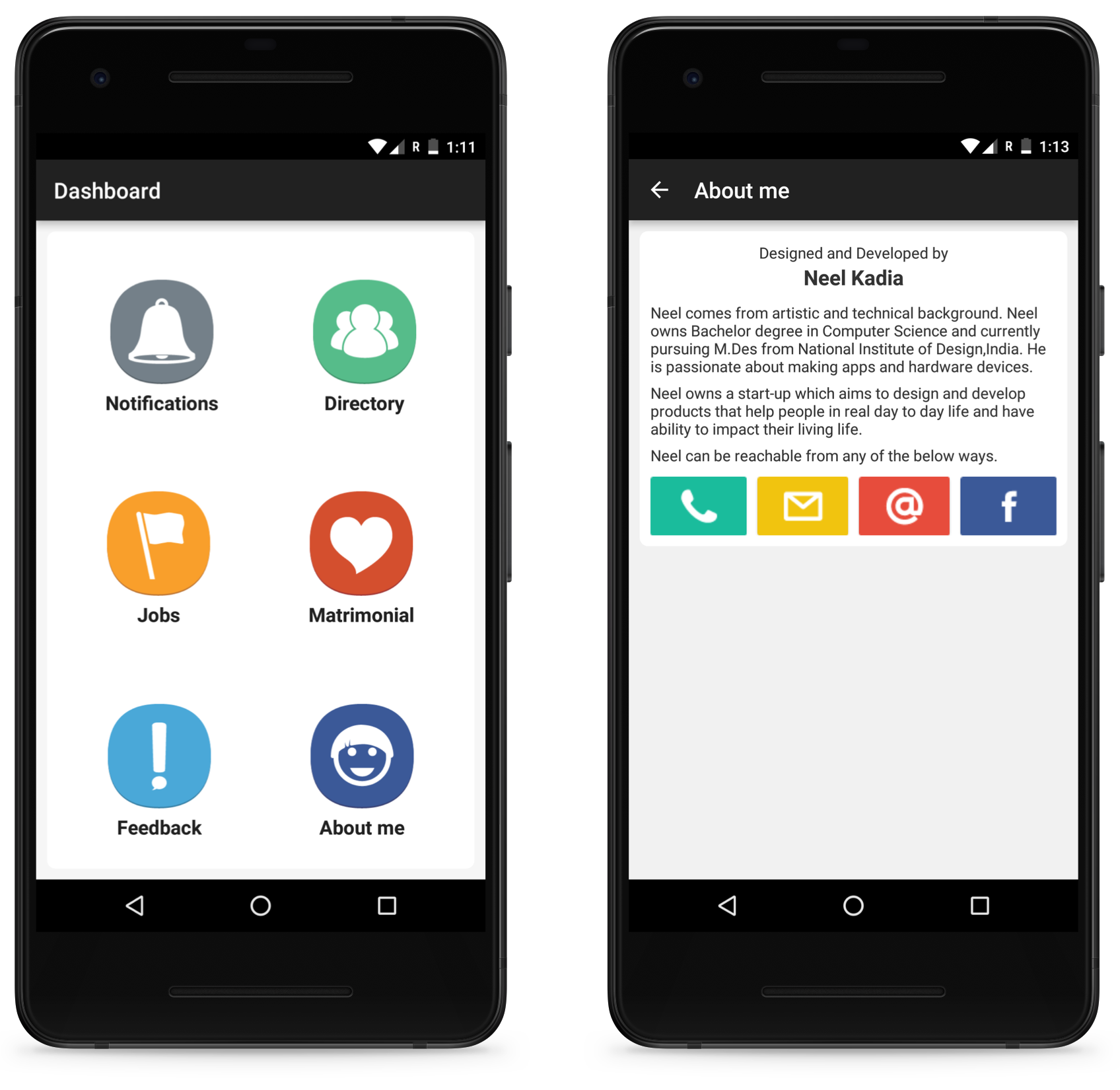 Almost 40% plus people in Community are older than 40 years, they've spects and hard to see clearly on phone, I've tried to make the UI clean, minimal and vibrant at the same time so that they can see what's on the screen without pain in their eyesight. Important section is kept in the first row and not so important are at last.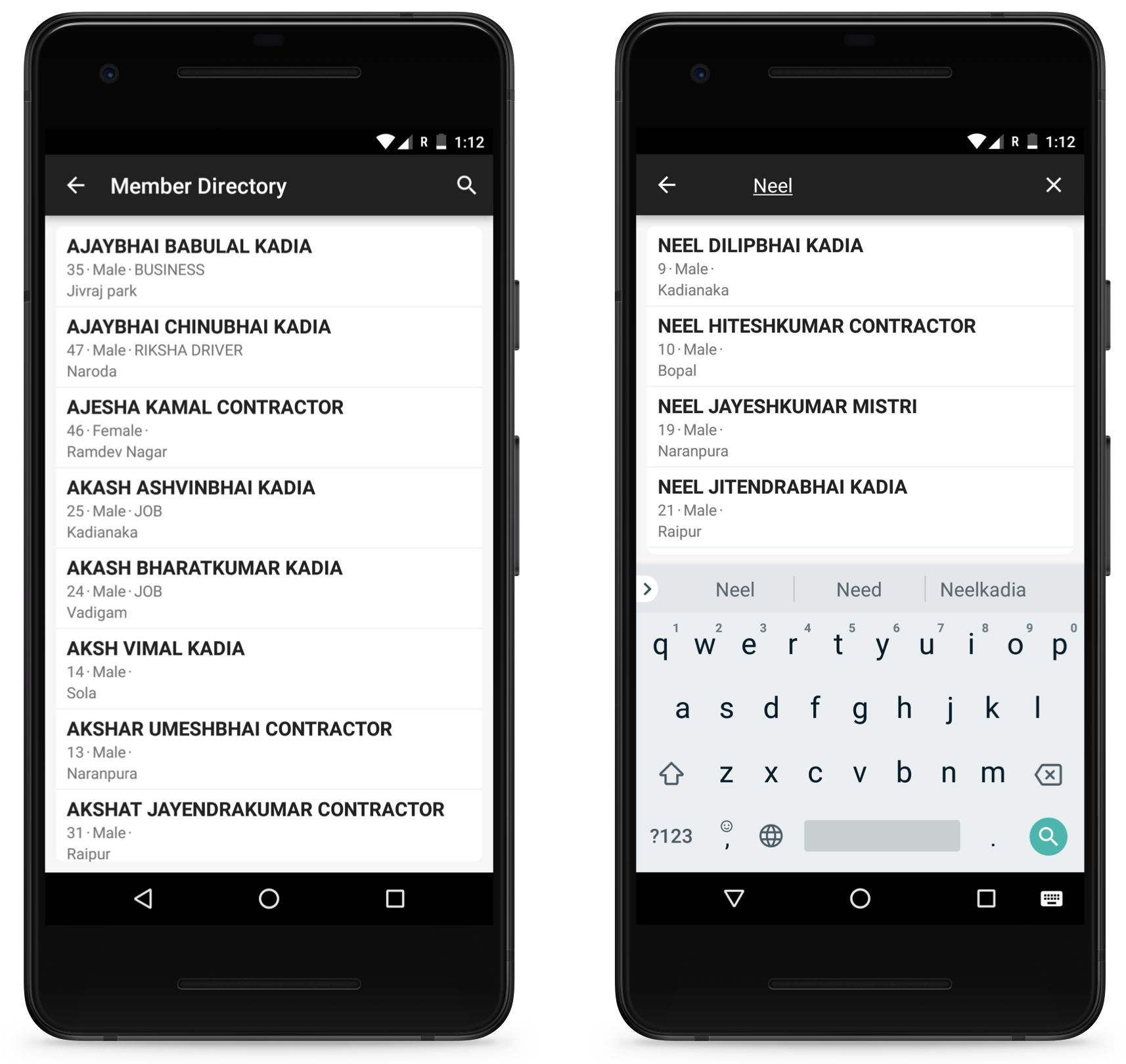 Offline first Instant search provides access to search, browse anyone from 5k+ people in seconds. You can search people by their name, address, phone numbers directly from the single search menu.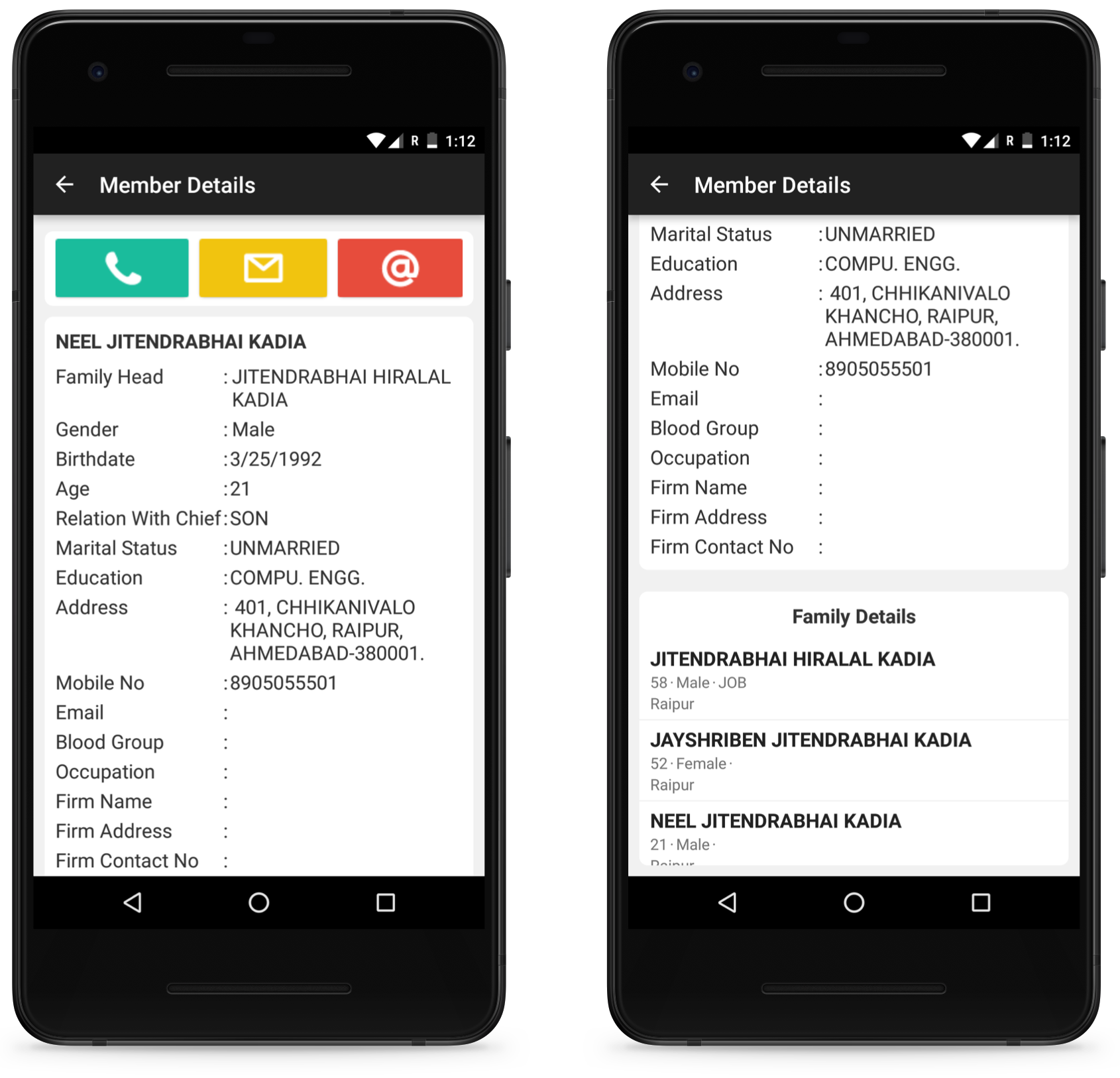 All the information member is in your hand. Whether you've to call member or navigate to his/her home. You can do even send emails and messages to any member by single clicking the top hot-actions buttons.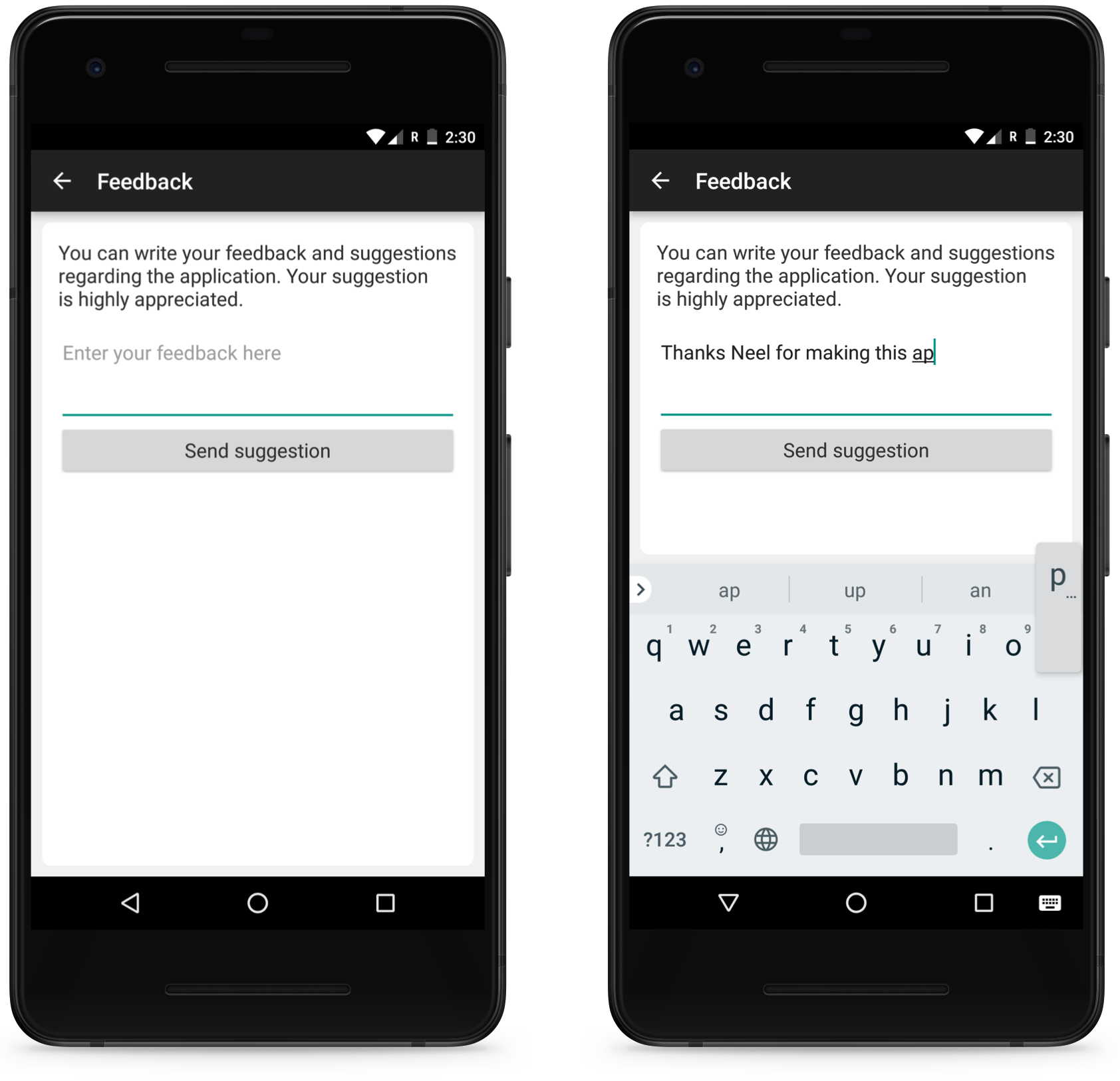 Feedback is important, you can send me feedback by just writing down and sending directly from the app. Whether your information is incorrect or you're having trouble to access the information. I'll definitely help you asap.
---
Want to make similar app for your private community?